Benton, MO Furnace & Air Conditioning Installation, Repair & Maintenance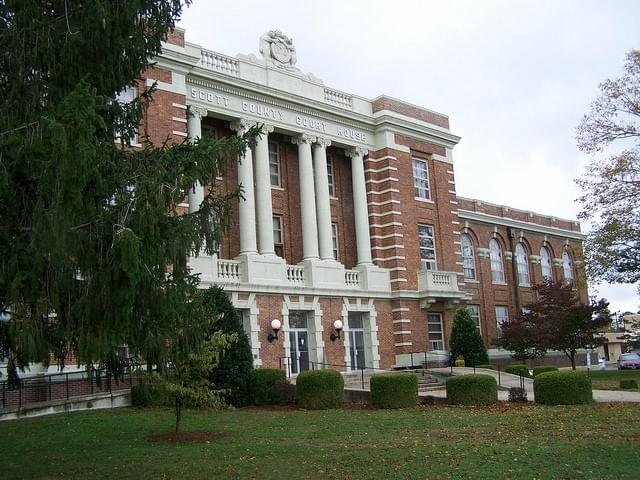 Flori Heating Cooling & Plumbing is proud to serve the Benton community!
We are proud to be part of this community, serving your heating and air conditioning needs. Whether you need repair, replacement or a new installation of a furnace, air conditioner, heat pump or air filtration system, we get the job right the first time. Our certified technicians service all furnace and air conditioning make and models.
Please call us today at 573-334-3285 to consult with our home comfort specialist.
We offer the following in Benton, MO
About Benton, MO - Happy to be your hometown Heating & Air Conditioning Contractor!
Situated in Scott County, Missouri, US, Benton is a fourth-class city that has a population of 863 (according to the 2010 census). The city is famed for its natural beauty, greenery, cold weather, and amazing scenery. It still boasts a traditional type appearance and walking into the city almost feels as if you are entering the 90s again. The city is a county seat for the Scott County and is governed by a Board of Mayor and Aldermen. Meetings are held first money each month to solve town problems and issues.
The town takes its name from Thomas Hart Benton, who was nicknamed as "Old Bullion" and was a U.S Senator born in Missouri. He was a staunch patriot and believed in the westward expansion of the US. Serving senate from 1821 to 1851, it was during this time, Benton (the city) was platted in 1822 to mark his legacy and salute him for becoming the first member of the body to serve five terms. Previously, the city didn't have much accommodation and development.
However, fast-forwarding to recent times, the small city has progressed a lot. Numerous schools have been developed to provide good education. Banks have opened to provide a way for citizens to save their money. There are also lots of businesses and industries being developed to open more opportunities for employment. The median income for a household in the city is $33,365. Females had an income of $20,662 versus $27,014 for males.
In terms of weather and climate, the city is usually cold year round. In winters the temperature can drop to as low as 36 degrees with winds touching 4 mph. This requires homeowners to invest in a heat pump to keep them warm and cozy. In summers, the temperature may rise to 70 degrees, which requires you to invest in an air conditioning system to improve overall comfort and air quality.
Situated in southeast Marion County, Indiana, Wanamaker is a suburban community of the city of Indianapolis with an estimated population of more than 863,200 residents. Lying about 9 miles southeast of downtown Indianapolis, the community is positioned near the intersection of Northeastern Avenue and Southeastern Avenue.
In 1834, Mary Adams, wife of Reuben Adams - one of the first settlers to arrive in the newly established state of Indiana - and John H. Messinger laid out New Bethel (the initial name of the town) on a portion of her farmland. The town was platted in 1834 as New Bethel, named in the honor of the New Bethel Baptist Church.
A post office was established by 1854, which for many years carried mail between Gallaudet and New Bethel. In 1889, another post office was established and this time it was named Wanamaker, after John Wanamaker who was the Postmaster General of the United States at that time. The name soon became synonymous with the town and many schools, churches and businesses in the community accepted it as the predominate local name.
During the 1960s, after a new postal facility was built, the name of the town was officially changed to Wanamaker. Since its founding, the town continues to be an unincorporated community, located at the outskirts of Indianapolis. It was annexed by Indianapolis and merged with the government of Marion County as a Unigov.
As of today, Wanamaker is one of the more expensive neighborhoods in the state of Indiana, consisting of some of the newest real estate. The Indiana State Police and Indianapolis Metropolitan Police Department provides law enforcement for the neighborhood, while the Indianapolis Fire Department responds to fire emergencies throughout the Wanamaker area.
While the Franklin Township Community School Corporation primarily serves the students in the community, other nearby school districts, including Beech Grove City Schools, Greenwood Community Schools, and Indianapolis Public Schools, also serve Wanamaker. Local postal services are provided by the Wanamaker branch of the United States Post Office.
Wanamaker receives 40 inches of rainfall and 24 inches of snowfall per year. With the average high in the summer season around 84 degrees, it's important to install an air conditioning system to stay comfortable during the blistering summers. In addition, as the mercury drops as low as 18 degrees in the winter season, you should consider investing in a heat pump to keep warm during those frigid days and nights.