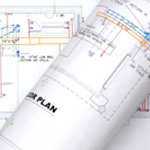 100% Satisfaction Guarantee
If you, the original purchaser, are not satisfied with your installation, the original installer will repair the problem to your satisfaction or remove the installed components and refund the original purchase price. This guarantee will remain in effect for one year after the original installation date.Satisfaction Guaranteed
Other dealers may promise "better" or "longer" warranties…with a lot of hidden stipulations and legal jargon that don't actually cover any issues. Our 100% Satisfaction agreement guarantees that for one full year, if you are not 100% satisfied, your local Bryant Factory Authorized Dealer will fix the problem or remove the installation and refund the full purchase price. Period. Additionally, the craftsmanship of any new system we install is guaranteed to be free of defects…for life. It comes standard with every new install we do. Now that's total comfort.
Your home comfort system is most likely the single biggest use of energy in your home. In fact, over a third of the energy used in the United States is used to heat and cool buildings. Having a properly designed and installed heating and air conditioning system will have the biggest impact on your energy costs.
Choose Flori Heating Cooling & Plumbing for your installation. We provide:
Free in-home consultation with one of our HVAC specialists.
Help selecting an energy-efficient heating and air conditioning system that meets your comfort preferences and lifestyle.
Proper sizing of the equipment to meet the unique needs of your home.
A convenient way to pay for your installation through our flexible financing options, subject to credit approval.
Full factory warranties on all equipment and labor.